The Pirate Family is a painter couple. They're very different. He (Coco Nut a.k.a "Marquis de la Noix de Coco") is a man. She (Marjorie Généus a.k.a. "la fiancée du pirate") is a woman. He is white. She is black. He was born in a rich country. She was born in a poor country. He is messy. She is methodical. They have two children. It's the pirate family.




Marjorie Généus
"La Fiancée du Pirate"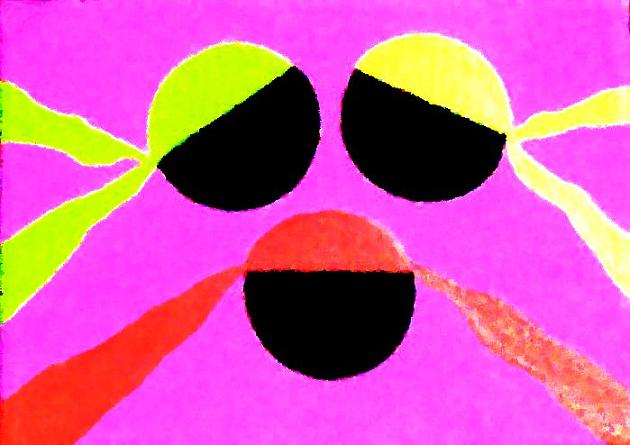 I was born and grew up in Port au Prince, Haïti. My interest for painting came from my grandfather who was a painter
himself. I also was a model at
ENARTS
(National
School of Arts) where my desire for painting was born. Unfortunately, due
to the violence and unrest in my country I was exiled to Guadeloupe (French West Indies) and then
to Tours, France. My paintings reflect the scenes of daily life in my
country.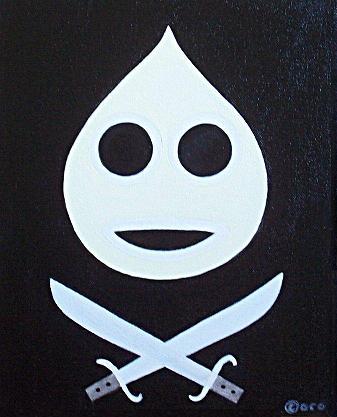 Already at a young age the "Marquis" had a keen interest in drawing
as this water color painting, which he did at the age of seven, shows.
In 1981 when he moved to Berlin, besides becoming involved in the music scene he got in touch with fine arts students and painting artists and used to hang out in
"avant garde" art galleries and is in particular attracted by Pop Art.
Although he's mainly involved with musical production, he designs most of the artwork for his Band "Les Lolitas" . When later he moved to New York City, then New Orleans and eventually to the Antilles he discovered Haitian art. In Guadeloupe (French West Indies) he began creating small size paintings for sale to tourists.
When he moved in Touraine, in the heart of France, he began in 2006 to be fully involved in painting.
News
Bio Paintings Music Pics Boutique

myspace/pirate family

Site:


http://pirate.family.free.fr



Contact:
pirate.family@free.fr